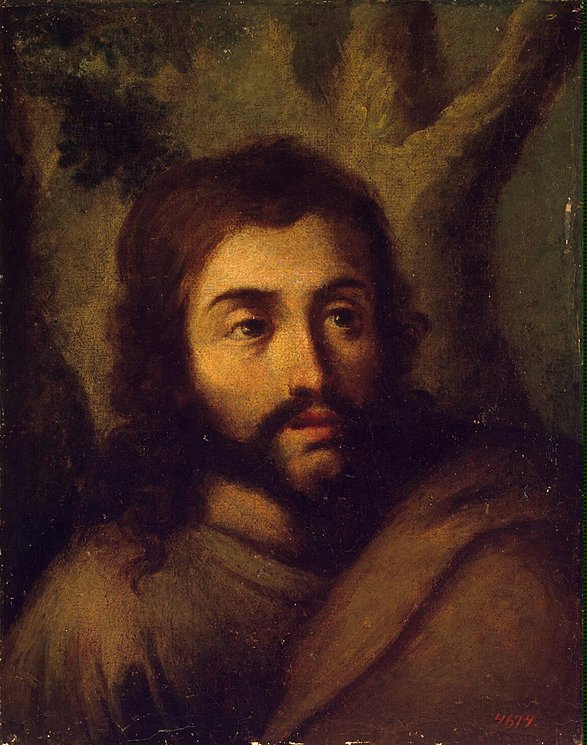 Prayer to St. Joseph 
O glorious St. Joseph, faithful follower of Jesus Christ, to thee do we raise our hearts and hands to implore thy powerful intercession in obtaining from the benign Heart of Jesus all the helps and graces necessary for our spiritual and temporal welfare, particularly the grace of a happy death and the special favor we now implore (here mention it).
O Guardian of the Word Incarnate, we feel animated with confidence that thy prayers on our behalf will be graciously heard before the throne of God.
O glorious St. Joseph, through the love thou bearest to Jesus Christ and for the glory of His Name hear our prayers and obtain our petitions. Amen.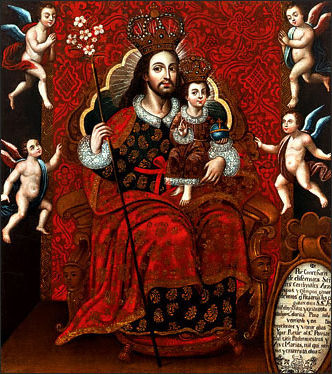 Prayer to St. Joseph II
Oh St. Joseph, whose protection is so great, so strong, so prompt before the throne of God, I place in thee all my interest and desires.
Oh, St. Joseph, do assist me by thy powerful intercession and obtain for me from thy divine Son all spiritual blessings, through Jesus Christ, our Lord. So that, having engaged here below thy heavenly power, I may offer my thanksgiving and homage to the most loving of Fathers.
Oh, St. Joseph, I never weary contemplating thee, and Jesus, asleep in thy arms; I dare not approach while He reposes near thy heart. Press Him in my name and kiss His fine head for me and ask Him to return the Kiss when I draw my dying breath.
St. Joseph, Patron of departing souls pray for me. Amen.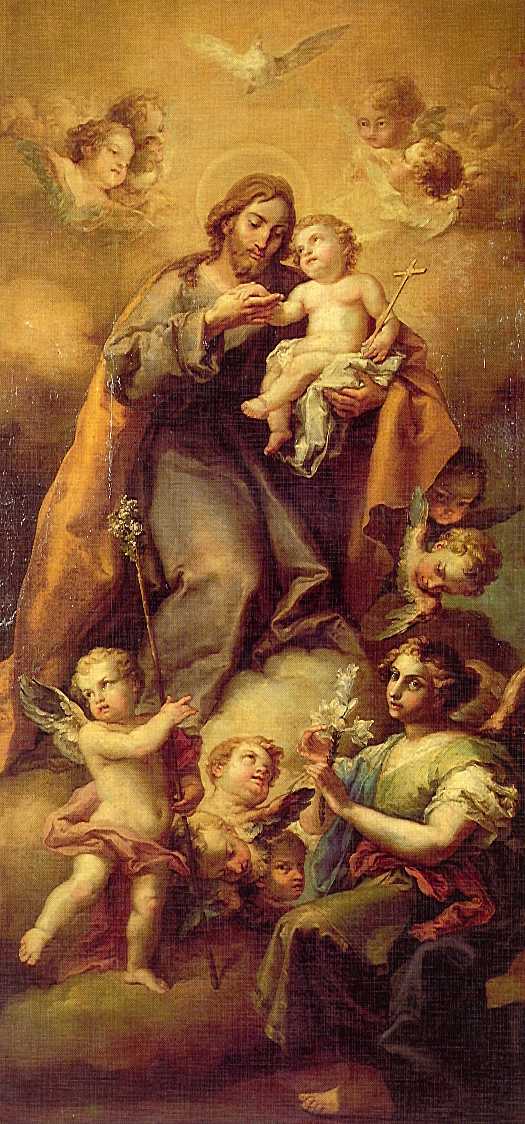 Prayer to St. Joseph III
To thee, O Blessed Joseph, we have recourse in our tribulations, and while imploring the aid of thy most holy Spouse, we confidently invoke thy patronage also. By that love which united thee to the Immaculate Virgin, Mother of God, and by the fatherly affection with which thou didst embrace the Infant Jesus, we humbly beseech thee graciously to regard the inheritance which Jesus Christ purchased with His Blood and to help us in our necessities, by thy powerful intercession.
Protect, O most provident Guardian of the Holy Family, the chosen children of Jesus Christ; ward off from us, O most loving Father, all taint of error and corruption; graciously assist us from Heaven, O most power protector, in our struggle with the powers of darkness; and as thou didst once rescue the Child Jesus from imminent peril to His life, so now defend the Holy Church of God from the snares of her enemies and from all adversity.
Shield each one of us with thy unceasing patronage that, imitating thy example and sported by thy aid, we may be enabled to live a good life, die a holy death, and secure everlasting happiness in Heaven. Amen.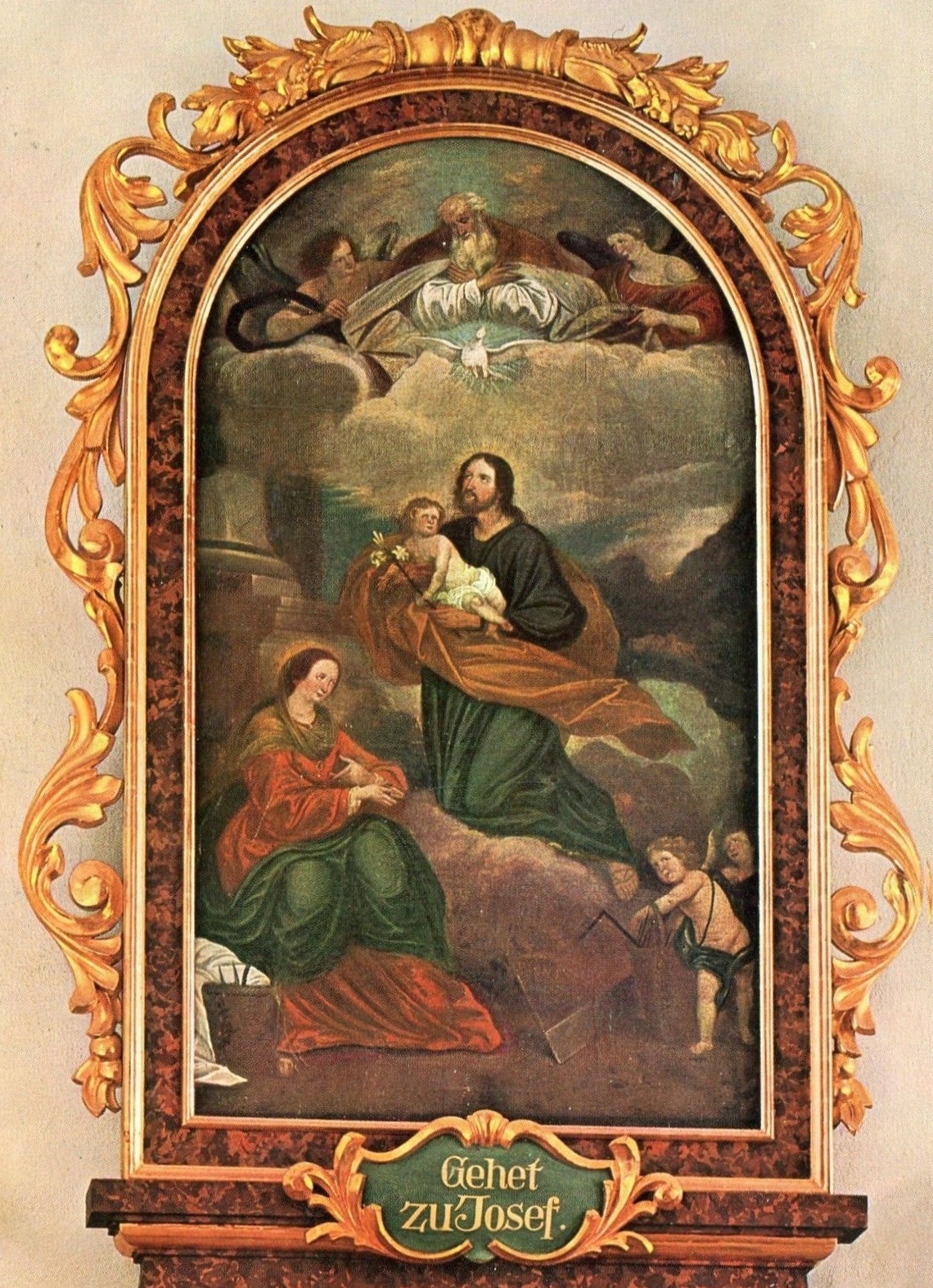 Prayer To Saint Joseph For All Sorts Of Needs
O my kind and powerful protector, Saint Joseph, how consoling is the assurance of Saint Teresa, that she never prayed to thee in vain and that those are always heard who have a true devotion for thee and ask thy aid with entire confidence. Animated with the same confidence, I have recourse to thee, O worthy Spouse of the Virgin of virgins! I cast myself at thy feet and sinner that I am, I dare to appear in penitence before thee. Do not reject my humble prayer, oh thou who hast borne the glorious name of the father of Jesus! but listen favorably to me and intercede for me with Him Who wished to be called thy Son and who always honored thee as His father. Amen.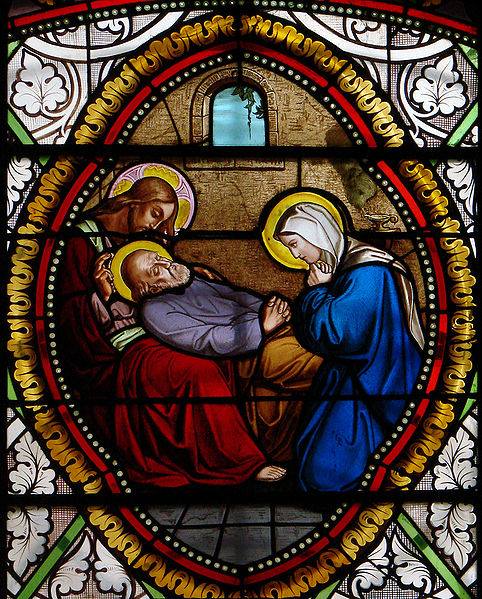 Prayer to Saint Joseph for a Difficult Problem
O Glorious St. Joseph, thou who hast power to render possible even things which are considered impossible, come to our aid in our present trouble and distress. Take this important and difficult affair under thy particular protection, that it may end happily. (mention your request)
O dear St. Joseph, all our confidence is in thee. Let it not be said that we would invoke thee in vain; and since thou art so powerful with Jesus and Mary, show that thy goodness equals thy power. Amen.
St. Joseph, friend of the Sacred Heart, pray for us.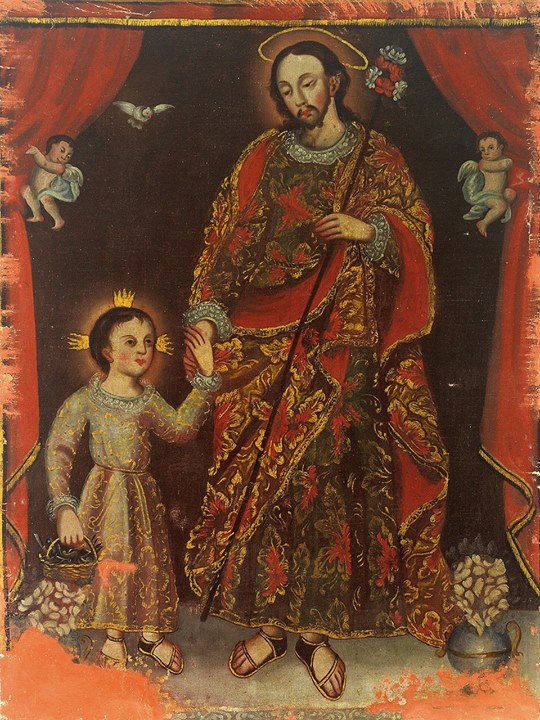 Prayer to St. Joseph in time of Distress
We come to thee, O blessed Joseph, in our sore distress. Having sought the aid of thy most blessed spouse, we now confidently implore thy assistance also. We humbly beg that, mindful of the dutiful affection which bound thee to the immaculate Virgin Mother of God, and of the fatherly love with which thou didst cherish the Child Jesus, thou wilt lovingly watch over the heritage which Jesus Christ purchased with His blood, and by thy powerful intercession help us in our urgent need.
Most powerful guardian of the Holy Family, protect the chosen race of Jesus Christ; drive far from us, most loving father, every pest of error and corrupting sin. From thy place in heaven, most powerful protector, graciously come to our aid in this conflict with the power of darkness, and as of old thou didst deliver the Child Jesus from supreme peril of life, so now defend the holy Church of God from the snares of her enemies and from all adversity.
Have each of us always in thy keeping, that, following thy example, and borne up by thy strength, we may be able to live holily, die happily, and so enter the everlasting bliss of heaven. Amen.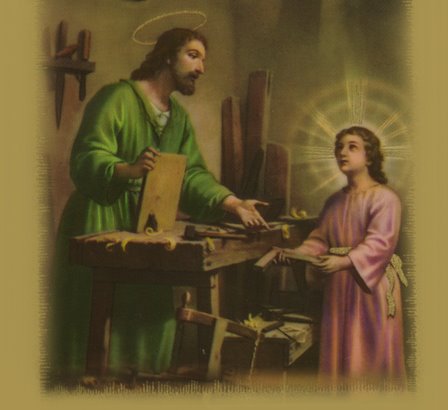 Prayer To St. Joseph For Support
O blessed Joseph, faithful guardian of my Redeemer, Jesus Christ, protector of thy chaste spouse, the virgin Mother of God, I choose thee this day to be my special patron and advocate and I firmly resolve to honor thee all the days of my life.
Therefore, I humbly beseech thee to receive me as thy client, to instruct me in every doubt, to comfort me in every affliction, to obtain for me and for all the knowledge and love of the Heart of Jesus, and finally to defend and protect me at the hour of my death. Amen.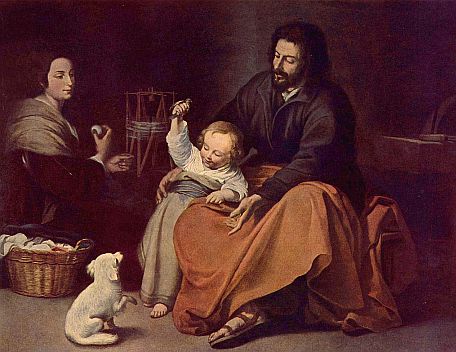 Prayer To St. Joseph To Protect Ones Home
St. Joseph, protect our home. Pour forth from heaven blessings on our family. Remain in our midst. Help us to live in love and harmony, in peace and joy. May the wholesome fear of God strengthen us that virtue may adorn what we do and our way may lead to heaven.
To you this day I give the key to our dwelling place. Lock out all things that could do us harm. Lock my home and my loved ones with me in the hearts of Jesus and Mary. This I beg of you, that our days may be like your days in the holy home at Nazareth. Amen.
O Blessed St. Joseph, tenderhearted father, faithful guardian of Jesus, chaste spouse of the Mother of God, I pray you to join with me in praising God the Father through his divine Son who died on the cross and rose again to give us sinners new life. Through the holy Name of Jesus, pray that we may obtain from the eternal Father the favor we ask for our home to be safe.
We have been unfaithful to the unfailing love of God the Father; beg of Jesus mercy for us his brothers and sisters. Amid the splendors of God's loving presence, do not forget the sorrows of whose who weep. By your prayers and those of your most holy spouse, our blessed Lady, may the love of Jesus answer our call of confident hope. Amen.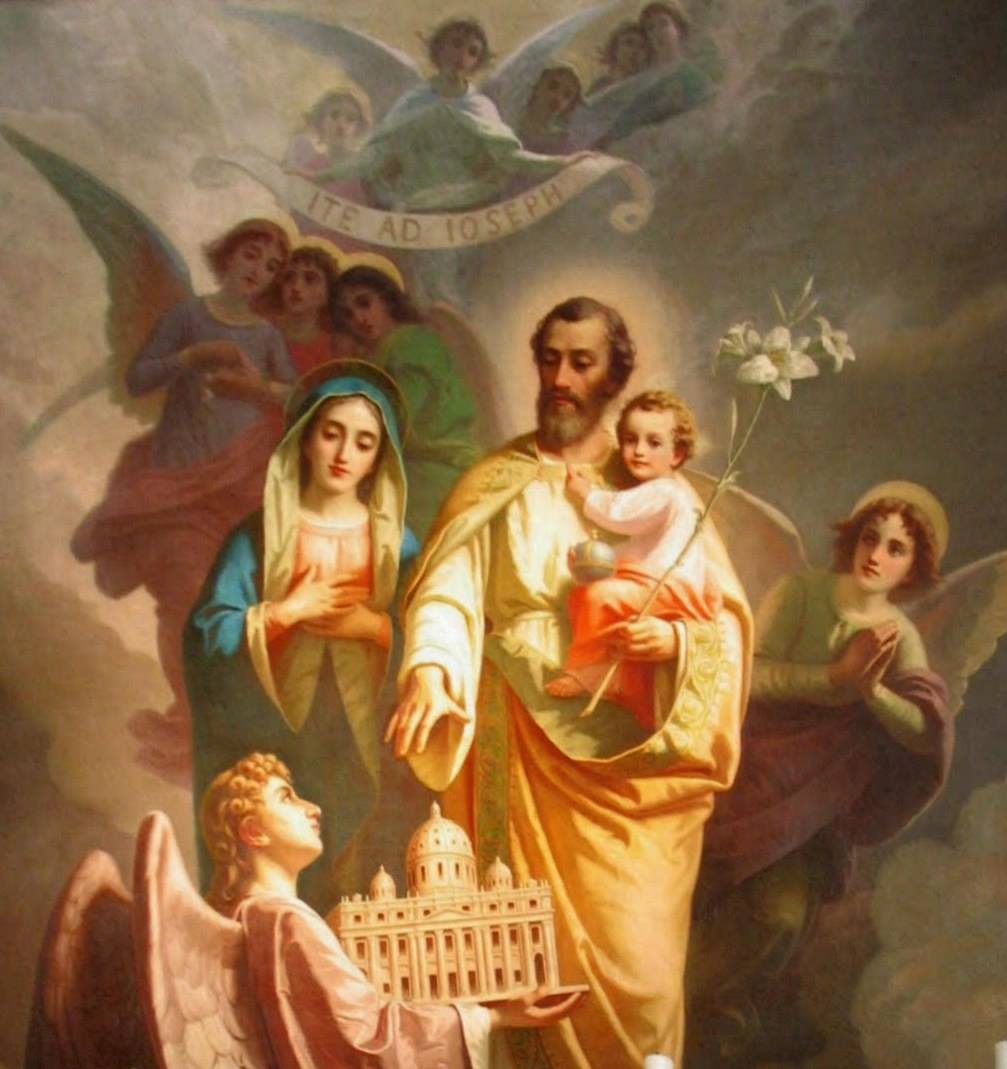 St. Joseph Prayer to Sell a House/Property
O, Saint Joseph, you who taught our Lord the carpenter's trade, and saw to it that he was always properly housed, hear my earnest plea. I want you to help me now as you helped your foster-child Jesus, and as you have helped many others in the matter of housing. I wish to sell this house/property quickly, easily, and profitably and I implore you to grant my wish by bringing me a good buyer, one who is eager, compliant, and honest, and by letting nothing impede the rapid conclusion of the sale.
Dear Saint Joseph, I know you would do this for me out of the goodness of your heart and in your own good time, but my need is very great now and so I must make you hurry on my behalf.
Saint Joseph, I am going to place you in a difficult position with your head in darkness and you will suffer as our Lord suffered, until this house/property is sold. Then, Saint Joseph, I swear before the cross and God Almighty, that I will redeem you and you will receive my gratitude and a place of honor in my home. Amen.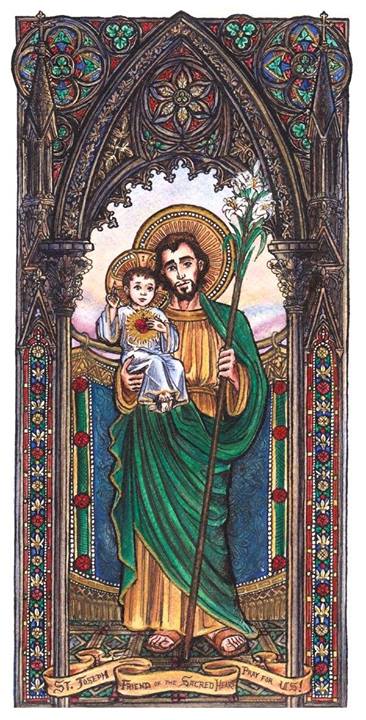 Joseph for the Unemployed
O Saint Joseph, we pray to you for those who are out of work, for those who want to earn their living or support their families.
You who are the patron of workers; grant that unemployment may vanish from our ranks; that all those who are ready to work may put their strength and abilities in serving their fellowmen and earn a just salary.
You are the patron of families; do not let those who have children to support and raise lack the necessary means. Have pity on our brothers and sisters held down in unemployment and poverty because of sickness or social disorders. Help our political leaders and captains of industry find new and just solutions. May each and every one have the joy of contributing, according to his abilities, to the common prosperity by an honorable livelihood. Grant that we may all share together in the abundant goods God has given us and that we may help underprivileged countries. Amen.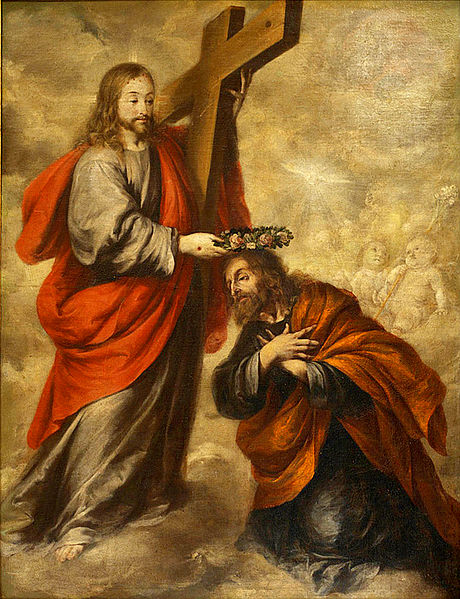 St. Joseph Litany
Lord, have mercy.
Christ, have mercy.
Lord, have mercy,
Christ, hear us.
Christ, graciously hear us.
God, the Father of Heaven, (response: Have mercy on us)
God the Son, Redeemer of the world,
God, the Holy Ghost,
Holy Trinity, one God,
Holy Mary, pray for us…
St. Joseph, pray for us…
Renowned offspring of David,
Light of patriarchs,
Spouse of the Mother of God,
Chaste Guardian of the Virgin,
Foster-father of the Son of God,
Diligent protector of Christ,
Head of the Holy Family,
Joseph most just,
Joseph most chaste,
Joseph most prudent,
Joseph most strong,
Joseph most obedient,
Joseph most faithful,
Mirror of patience,
Lover of Poverty,
Model of artisans,
Glory of home life,
Guardian of virgins,
Pillar of families,
Solace of the wretched,
Hope of the sick,
Patron of the dying,
Terror of demons,
Protector of holy Church,
Lamb of God, who takest away the sins of the world, Spare us, O Lord.
Lamb of God, who takest away the sins of the world, Graciously hear us, O Lord.
Lamb of God, who takest away the sins of the world, Have mercy on us.
V. He made him lord of his house:
R. And ruler of all his substance.
Let us pray.
O God, who in Thine unspeakable providence didst vouchsafe to choose blessed Joseph to be the spouse of Thine own most holy Mother: grant, we beseech Thee, that we may deserve to have him for our intercessor in heaven, whom we reverence as our defender on earth: who livest and reignest world without end. Amen.