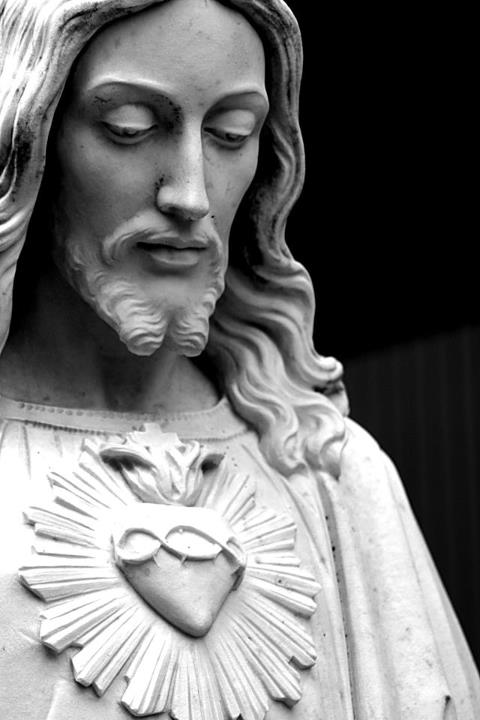 Prayer:
Prayer is the place of refuge for every worry, a foundation for cheerfulness, a source of constant happiness, a protection against sadness.
-St. John Chrysostom
Pray as though everything depended on God. Work as though everything depended on you.
-St. Augustine
Prayer is an aspiration of the heart, it is a simple glance directed to heaven, it is a cry of gratitude and love in the midst of trail as well as joy; finally, it is something great, supernatural, which expands my soul and unites me to Jesus.
-St. Therese of Lisieux
He who prays most receives most.
-St. Alphonsus Maria de Liguori
My little children, your hearts, are small, but prayer stretches them and makes them capable of loving God. Through prayer we receive a foretaste of heaven and something of paradise comes down upon us. Prayer never leaves us without sweetness. It is honey that flows into the souls and makes all things sweet. When we pray properly, sorrows disappear like snow before the sun.
-St. John Vianney
We must speak to God as a friend speaks to his friend, servant to his master; now asking some favor, now acknowledging our faults, and communicating to Him all that concerns us, our thoughts, our fears, our projects, our desires, and in all things seeking His counsel.
-St. Ignatius of Loyola
We must pray without tiring, for the salvation of mankind does not depend upon material success . . . but on Jesus alone.
-St. Frances Xavier Cabrini
One must not think that a person who is suffering is not praying. He is offering up his sufferings to God, and many a time he is praying much more truly than one who goes away by himself and meditates his head off, and, if he has squeezed out a few tears, thinks that is prayer.
-St. Teresa of Avila
The prayer most pleasing to God is that made for others and particularly for the poor souls. Pray for them, if you want your prayers to bring high interest.
-Blessed Anne Catherine Emmerich
Prayer ought to be humble, fervent, resigned, persevering, and accompanied with great reverence. One should consider that he stands in the presence of a God, and speaks with a Lord before whom the angels tremble from awe and fear.
-St. Mary Magdalen de Pazzi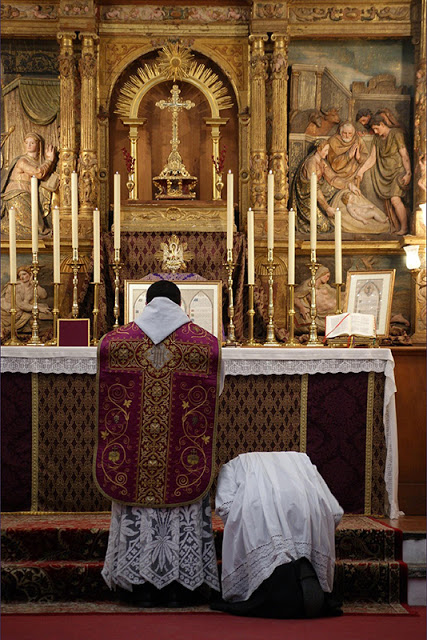 Mass:
Holy Communion is the shortest and safest way to heaven.
-Pope St. Pius X
The celebration of Holy Mass is as valuable as the death of Jesus on the cross.
-St. Thomas Aquinas
When we have been to Holy Communion, the balm of love envelops the soul as the flower envelops the bee.
-St. Jean Vianney
Since Christ Himself has said, "This is My Body" who shall dare to doubt that It is His Body?
-St. Cyril of Jerusalem
There is nothing so great as the Eucharist. If God had something more precious, He would have given it to us.
-St. Jean Vianney
What does the poor man do at the rich man's door, the sick man in the presence of his physician, the thirsty man at a limpid stream? What they do, I do before the Eucharistic God. I pray. I adore. I love.
-St. Francis
Without doubt, the Lord grants all favors which are asked of Him in Mass, provided they be fitting for us.
-St. Jerome
When the Eucharist is being celebrated, the sanctuary is filled with countless angels who adore the divine victim immolated on the altar.
-St. John Chrysostom
If we really understood the Mass, we would die of joy.
-St. John Vianney
Once St. Teresa was overwhelmed with God's Goodness and asked Our Lord, "How can I thank you?" He replied, "ATTEND ONE MASS."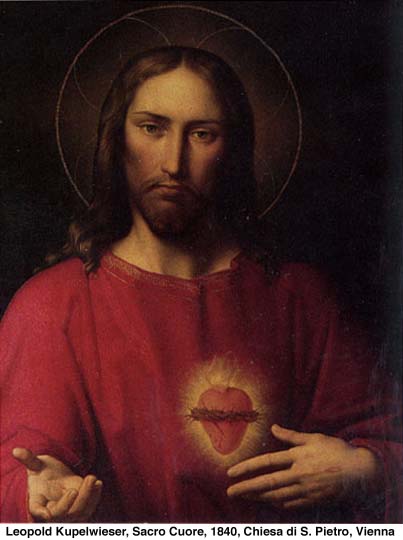 Christ:
The Lord our King will hold the door of His heart open for anyone who wants to enter for an audience at any time
-Padre Pio
Knowing God without knowing our own wretchedness makes for pride. Knowing our own wretchedness without knowing God makes for despair. Knowing Jesus Christ strikes the balance because he shows us both God and our own wretchedness.
-Blaise Pascal
Jesus never pussyfooted.
-Elisabeth Elliot
Not only were the Jews expecting the birth of a Great King, a Wise Man and a Saviour, but Plato and Socrates also spoke of the Logos and of the Universal Wise Man 'yet to come'. Confucius spoke of 'the Saint'; the Sibyls, of a 'Universal King'; the Greek dramatist, of a saviour and redeemer to unloose man from the 'primal eldest curse'. All these were on the Gentile side of the expectation. What separates Christ from all men is that first He was expected; even the Gentiles had a longing for a deliverer, or redeemer. This fact alone distinguishes Him from all other religious leaders.
-Fulton J. Sheen
I know men; and I tell you that Jesus Christ is no mere man. Between Him and every person in the world there is no possible term of comparison. Alexander, Caesar, Charlemagne, and I have founded empires. But on what did we rest the creations of our genius? Upon force. Jesus Christ founded His empire upon love; and at this hour millions of men would die for him.
-Napoleon
The most pressing question on the problem of faith is whether a man as a civilized being can believe in the divinity of the Son of God, Jesus Christ, for therein rests the whole of our faith.
-Dostoevski
To become Christ-like is the only thing in the whole world worth caring for, the thing before which every ambition of man is folly and all lower achievement vain.
-Henry Drummond
We believe that the history of the world is but the history of His influence and that the center of the whole universe is the cross of Calvary.
-Alexander Maclaren
The nature of Christ's existence is mysterious, I admit; but this mystery meets the wants of man. Reject it and the world is an explicable riddle; believe it, and the history of our race is satisfactorily explained.
-Napoleon
Jesus Christ is to me the outstanding personality of all time, all history, both as Son of God and as Son of Man. Everything he ever said or did has value for us today and that is something you can say of no other man, dead or alive. There is no easy middle ground to stroll upon. You either accept Jesus or reject him.
-Sholem Asch
Our Lord loves you and loves you tenderly.
-Padre Pio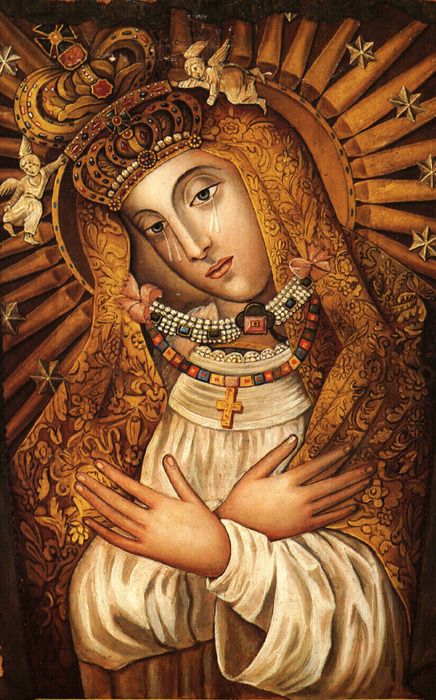 The Blessed Virgin Mary:
Always stay close to this Heavenly Mother, because she is the sea to be crossed to reach the shores of Eternal Splendor.
-Padre Pio of Pietrelcino
Mary has the authority over the angels and the blessed in heaven. As a reward for her great humility, God gave her the power and mission of assigning to saints the thrones made vacant by the apostate angels who fell away through pride. Such is the will of the almighty God who exalts the humble, that the powers of heaven, earth and hell, willingly or unwillingly, must obey the commands of the humble Virgin Mary. For God has made her queen of heaven and earth, leader of his armies, keeper of his treasure, dispenser of his graces, mediatrix on behalf of men, destroyer of his enemies, and faithful associate in his great works and triumphs.
-St. Louis Marie de Montfort
Never be afraid of loving the Blessed Virgin too much. You can never love her more than Jesus did.
-St. Maximilian Kolbe
No matter how sinful one may have been, if he has devotion to Mary, it is impossible that he be lost.
-St. Hilary of Poitiers
Seek refuge in Mary because she is the city of refuge. We know that Moses set up three cities of refuge for anyone who inadvertently killed his neighbor. Now the Lord has established a refuge of mercy, Mary, even for those who deliberately commit evil. Mary provides shelter and strength for the sinner.
-St. Anthony of Padua
She is more Mother than Queen.
-St. Therese of Lisieux
In dangers, in doubts, in difficulties, think of Mary, call upon Mary. Let not her name depart from your lips, never suffer it to leave your heart. And that you may obtain the assistance of her prayer, neglect not to walk in her footsteps. With her for guide, you shall never go astray; while invoking her, you shall never lose heart; so long as she is in your mind, you are safe from deception; while she holds your hand, you cannot fall; under her protection you have nothing to fear; if she walks before you, you shall not grow weary; if she shows you favor, you shall reach the goal.
-St. Bernard of Clairvaux
Mary seeks for those who approach her devoutly and with reverence, for such she loves, nourishes, and adopts as her children.
-St. Bonaventure
Let us run to her, and, as her little children, cast ourselves into her arms with a perfect confidence.
-St. Francis de Sales
Let the storm rage and the sky darken – not for that shall we be dismayed. If we trust as we should in Mary, we shall recognize in her, the Virgin Most Powerful 'who with virginal foot did crush the head of the serpent'.
-Pope Saint Pius X
There is no one, after God, who loves us as much as this most loving Mother does.
– St. Alphonsus Liguori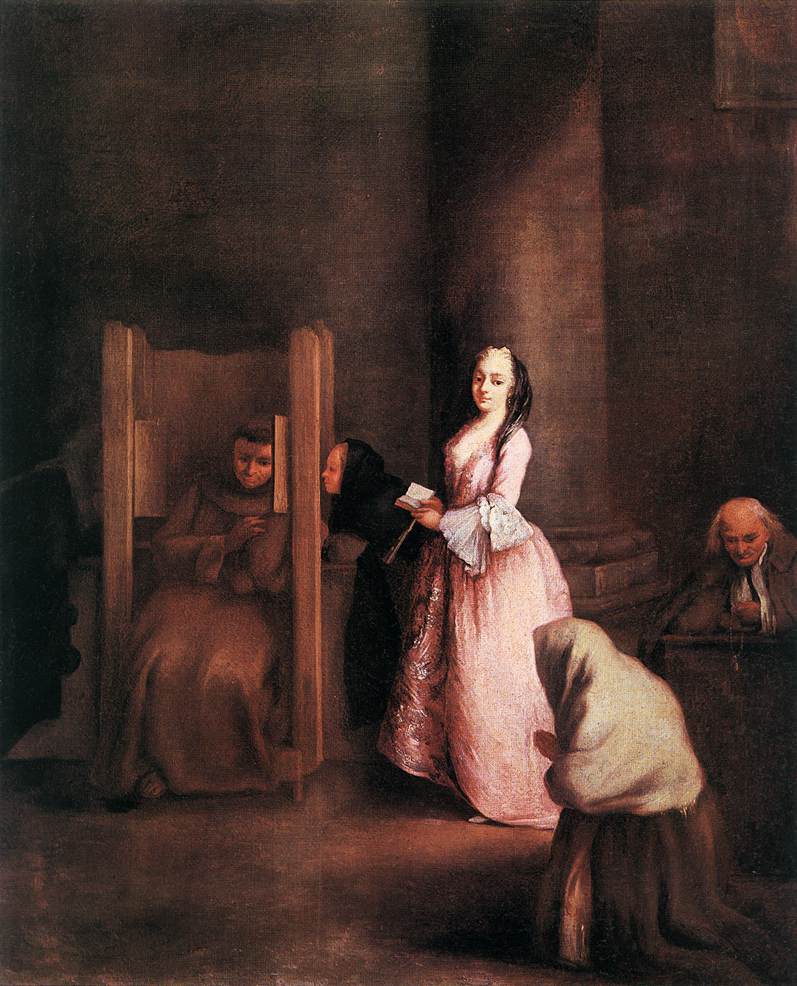 Confession:
To say that God turns away from the sinful is like saying that the sun hides from the blind.
-St. Anthony the Great
Forgiveness is the remission of sins. For it is by this that what has been lost, and was found, is saved from being lost again.
-St. Augustine
Do not put off any longer confessing all your sins, for death will soon come. Give and it will be given you; forgive and you will be forgiven. . . Blessed are they who die repentant, for they shall go to the Kingdom of Heaven!
-St. Francis of Assisi
In failing to confess, Lord, I would only hide You from myself, not myself from You.
-St. Augustine
Three conditions are necessary for Penance: contrition, which is sorrow for sin, together with a purpose of amendment; confession of sins without any omission; and satisfaction by means of good works.
-St. Thomas Aquinas
Go to your confessor; open your heart to him; display to him all the recesses of your soul; take the advice that he will give you with the utmost humility and simplicity. For God, Who has an infinite love for obedience, frequently renders profitable the counsels we take from others, but especially from those who are the guides of our souls.
-St. Francis de Sales
The confession of evil works is the first beginning of good works.
-St. Augustine
Confession heals, confession justifies, confession grants pardon of sin. All hope consists in confession. In confession there is a chance for mercy. Believe it firmly. Do not doubt, do not hesitate, never despair of the mercy of God. Hope and have confidence in confession.
-St. Isidore of Seville
Priests have received a power which God has given neither to angels nor to archangels. It was said to them: 'Whatsoever you shall bind on earth shall be bound in heaven; and whatsoever you shall loose, shall be loosed.' Temporal rulers have indeed the power of binding; but they can only bind the body. Priests, in contrast, can bind with a bond which pertains to the soul itself and transcends the very heavens. Did God not give them all the powers of heaven?…What greater power is there than this? The Father has given all judgment to the Son. And now I see the Son placing all this power in the hands of men. They are raised to this dignity as if they were already gathered up to heaven.
-St. John Chrysostom
He loves, He hopes, He waits. If He came down on our altars on certain days only, some sinner, on being moved to repentance, might have to look for Him, and not finding Him, might have to wait. Our Lord prefers to wait Himself for the sinner for years rather than keep him waiting one instant.
-St. Julian Peter Eymard
Don't get upset with your imperfections. It's a great mistake because it leads nowhere – to get angry because you are angry, upset at being upset, depressed at being depressed, disappointed because you are disappointed. So don't fool yourself. Simply surrender to the Power of God's Love, which is always greater than our weakness.
-St. Francis de Sales
Let no one mourn that he has fallen again and again; for forgiveness has risen from the grave.
-St. John Chrysostom
The forgiveness of God is one thing, but the proof that we want that forgiveness is the energy we expend to make amends for the wrong.
-Fulton J. Sheen
If a man does what he can and is truly penitent, however often he comes to Me for grace and pardon, "As I live, saith the Lord God, I desire not the death of the wicked, but that the wicked turn from his way and live"; I will no longer remember his sins, but all will be forgiven him.
-Imitation of Christ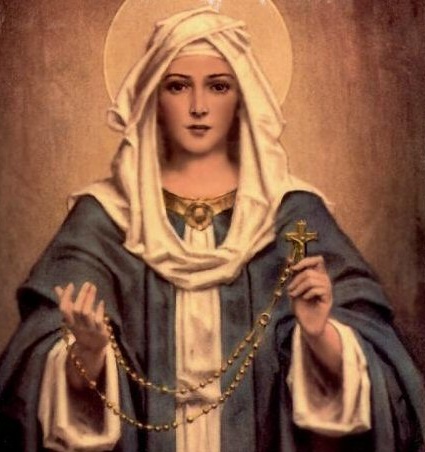 Rosary:
The Holy Rosary is the storehouse of countless blessing.
-Blessed Alan de la Roche
One day, through the Rosary and the Scapular, Our Lady will save the world.
-St. Dominic
The greatest method of praying is to pray the Rosary.
-St. Francis de Sales
When the Holy Rosary is said well, it gives Jesus and Mary more glory and is more meritorious than any other prayer.
-St. Louis de Montfort
The Rosary is the most beautiful and the most rich in graces of all prayers; it is the prayer that touches most the Heart of the Mother of God…and if you wish peace to reign in your homes, recite the family Rosary.
-Pope Saint Pius X
You must know that when you 'hail' Mary, she immediately greets you! Don't think that she is one of those rude women of whom there are so many—on the contrary, she is utterly courteous and pleasant. If you greet her, she will answer you right away and converse with you!
-St. Bernardine of Siena
The entire Rosary has the beauty of reproducing the theological thoughts concerning Mary, they are reproduced in the entire dialectic of truth and deduction. Marian theology and the Rosary are two poems that are united into one, two hymns forming one hymn, two magnificent temples, two cathedrals of thought and piety, that come together as one… Here in the Rosary, piety speaks in the language of theologians. Here meditation rises to the heights attained by scholars. Here prayer dwells where the scholars are brought to a halt. Marian theology and the Rosary are therefore similar to two temples having at the same height their pinnacles and spires. The people of God in the Church have found the Rosary, its Book of Psalms. The clergy have the Divine Office, the people have the Rosary. Like The Divine Comedy, the Rosary is a trilogy: it recall the joys, sorrows, and triumphs of Jesus and in perfect symmetry, for each part it has five chants, and each chant in turn is an episode. The Rosary could very well be called the poem of human redemption. The Rosary is a poem that takes its lively but simplistic hues from the pure palette of the Gospel; while at the same time it draws its logical ties, its harmonious responses, its entire intimate dialectic from the highest theology.
-Blessed Bartolo Longo
If you say the Rosary faithfully unto death, I do assure you that, in spite of the gravity of your sins, 'you will receive a never-fading crown of glory' (1 St. Peter 5:4).
-St. Louis de Montfort
The Rosary is the 'weapon' for these times.
–Padre Pio
Give me an army saying the Rosary and I will conquer the world.
-Blessed Pope Pius IX
The Most Holy Virgin in these last times in which we live has given a new efficacy to the recitation of the Rosary to such an extent that there is no problem, no matter how difficult it is, whether temporal or above all spiritual, in the personal life of each one of us, of our families…that cannot be solved by the Rosary. There is no problem, I tell you, no matter how difficult it is, that we cannot resolve by the prayer of the Holy Rosary.
-Sister Lucia dos Santos, Fatima seer
When you say your Rosary, the angels rejoice, the Blessed Trinity delights in it, my Son finds joy in it too, and I myself am happier than you can possibly guess. After the Holy Sacrifice of the Mass, there is nothing in the Church that I love as much as the Rosary.
-Our Lady to Blessed Alan de la Roche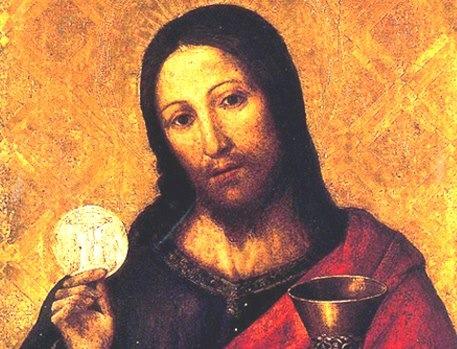 The Blessed Sacrament:
Our soul can find in the Blessed Sacrament all the joys and consolations it desires.
-St. Teresa of Avila
The Holy Eucharist is like a divine Storehouse filled with every virtue; God has placed It in the world so that everyone one may draw from It.
-St. Peter Julian Eymard
Although you feel tepid, approach with confidence, for the greater your infirmity the more you stand in need of a physician.
-St. Bonaventure
We do not go to Holy Communion because we are good; we go to become good.
-St. John Bosco
Of course you are unworthy. But when do you hope to be worthy? You will be no more worthy at the end than at the beginning. God alone is worthy of Himself, He alone can make us worthy of Him.
-St. Catherine of Siena
As two pieces of wax fused together make one, so he who receives Holy Communion is so united with Christ, that Christ is in him, and he is in Christ.
-St. Cyril of Alexandria
In no other action can our Savior be considered more tender or more loving than in this, in which He, as it were, annihilates Himself and reduces Himself to food, that He may penetrate our souls and unite Himself to the hearts of His faithful.
-St. Francis de Sales
What shepherd feeds his sheep with his own blood? But Christ feeds us with His own Blood and in all things unites us to Himself.
-St. John Chrysostom
One of the most admirable effects of Holy Communion is to preserve the soul from sin, and to help those who fall through weakness to rise again. It is much more profitable, then, to approach this divine Sacrament with love, respect, and confidence, than to remain away through an excess of fear and scrupulosity.
-St. Ignatius of Loyola
Recognize in this bread what hung on the cross, and in this chalice what flowed from His side… whatever was in many and varied ways announced beforehand in the sacrifices of the Old Testament pertains to this one sacrifice which is revealed in the New Testament.
-St. Augustine
Do you realize that Jesus is there in the tabernacle expressly for you – for you alone? He burns with the desire to come into your heart…go without fear to receive the Jesus of peace and love…
Receive Communion often, very often…there you have the sole remedy, if you want to be cured. Jesus has not put this attraction in your heart for nothing…
The guest of our soul knows our misery; He comes to find an empty tent within us – that is all He asks.
-St. Therese of Lisieux
I throw myself at the foot of the Tabernacle like a dog at the foot of his Master.
-St. John Vianney
How many of you say: I should like to see His face, His garments, His shoes. You do see Him, you touch Him, you eat Him. He gives Himself to you, not only that you may see Him, but also to be your food and nourishment.
-St. John Chrysostom
The devotion to the Eucharist is the most noble, because it has God as its object; it is the most profitable for salvation, because it gives us the Author of Grace; it is the sweetest, because the Lord is Sweetness Itself.
-Pope St. Pius X
Have a great love for Jesus in his divine Sacrament of Love; that is the divine oasis of the desert. It is the heavenly manna of the traveller. It is the Holy Ark. It is the life and Paradise of love on earth.
-St. Peter Julian Eymard
He said: This is my Body; therefore the Eucharist is not the figure of his Body and Blood, as some have said, talking nonsense in their stupid minds, but it is in very truth the Blood and Body of Christ.
-St. Macarius the Great
God dwells in our midst, in the Blessed Sacrament of the altar.
-Maximilian Kolbe
How kind is our Sacramental Jesus! He welcomes you at any hour of the day or night. His Love never knows rest. He is always most gentle towards you. When you visit Him, He forgets your sins and speaks only of His joy, His tenderness, and His Love. By the reception He gives to you, one would think He has need of you to make Him happy.
-St. Peter Julian Eymard
Since Christ Himself has said: "This is My Body", who shall dare to doubt that It is His Body?
-St. Cyril of Jerusalem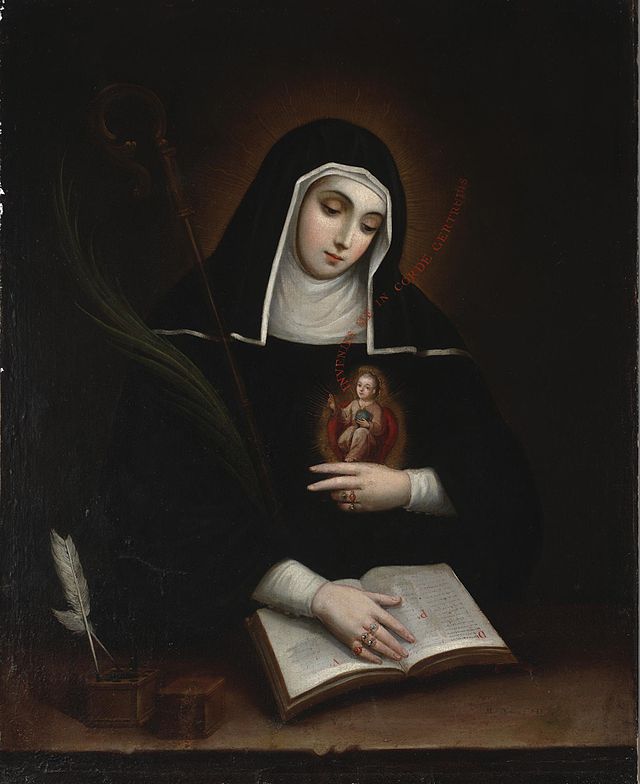 Life Calling/Vocation
God has created me to do him some definite service; he has committed some work to me which he has not committed to another. I have my mission – I may never know it in this life, but I shall be told it in the next. I have a part in a great work; I am a link in a chain, a bond of connection between persons.
-Cardinal John Henry Newman
He does not call those who are worthy, but those whom He wills.
-St. Therese of Lisieux
Unfurl the sails and let God steer us where He will.
-St. Bede
Be who you are and do that well.
-St. Francis de Sales
If you are what you should be, you will set the whole world ablaze!
-St. Catherine of Sienna
You must be holy in the way that God asks you to be holy. God does not ask you to be a Trappist monk or a hermit. He wills that you sanctify the world and your everyday life.
-Blessed Vincent Pallotti
We are not made for ourselves alone, we are made for the good of all our fellow creatures.
-St. Gregory Nazianzen
Love God, serve God: everything is in that.
– St. Clare of Assisi
God gave Himself to you: give yourself to God.
– Blessed Robert Southwell
God waits patiently for me to wake up, grow up, come to the awareness that great works take time, that nothing truly worthwhile can be rushed.
– Jean Royer
Do everything calmly and peacefully. Do as much as you can as well as you can. Strive to see God in all things without exception, and consent to His will joyously. Do everything for God, uniting yourself to him in word and deed. Walk very simply with the Cross of the Lord and be at peace with yourself.
-St. Francis de Sales
If you correspond to the designs of God, He will make a saint of you.
-St. Paul of the Cross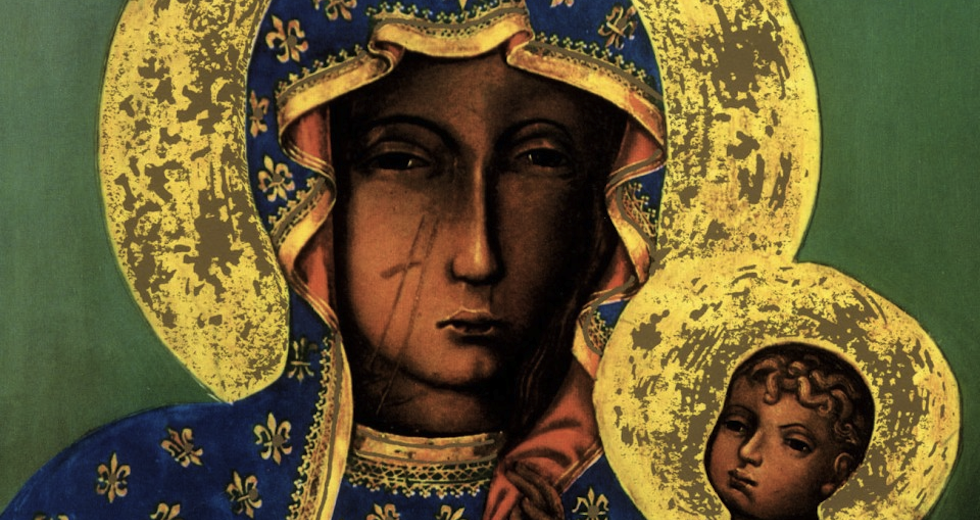 Struggle/Crosses Of Life
Pray, hope and don't worry.
-Padre Pio
We always find that those who walked closest to Christ were those who had to bear the greatest trials.
-St. Teresa of Avila
Don't get upset with your imperfections. It's a great mistake because it leads nowhere – to get angry because you are angry, upset at being upset, depressed at being depressed, disappointed because you are disappointed. So don't fool yourself. Simply surrender to the Power of God's Love, which is always greater than our weakness.
-St. Francis De Sales
Apart from the cross, there is no other ladder by which we may get to heaven.
-St. Rose of Lima
Tribulation is a gift from God, one that He especially gives His special friends.
-St. Thomas More
Do not lose your inner peace for anything whatsoever, not even if your whole world seems upset. If you find that you have wandered away from the shelter of God, lead your heart back to Him quietly and simply.
-St. Francis de Sales
Remember the time for labor and suffering is short; and on the other hand, the happiness prepared for us is never ending.
-St. Clare
"Whatever thou now sufferest, God foresaw from eternity that thou wouldst suffer it in this manner; He foresaw the day and the hour when this suffering was to befall thee. But thou hast no reason to be fearful; for the merciful Lord will lay upon thee nothing that will exceed thy strength, which is clearly known to Him. He will most carefully interpose His Hand between thee and the fire of tribulation, lest thou shouldst be too much tormented, as doth an indulgent mother, when she undresses her little child before a material fire. Offer devoutly to God, to His eternal praise, these same tribulations and all thy pains, small as well as great, joined and united to the Passion or the sufferings of Christ; thus will they be of inestimable merit, and most pleasing to God."
-Abbot Ludovicus Blosius, O.S.B.
The guest of our soul knows our misery; He comes to find an empty tent within us – that is all He asks.
-St. Therese of Lisieux
It is to Our Lady people at sea look when there is a storm. That's why we call her Stella Maris, Star of the Sea.
-A Maltese priest
When we feel our cross weighing upon us, let us have recourse to Mary, whom the Church calls the "Consoler of the Afflicted".
-St. Alphonsus Liguori
Are you suffering a great deal? Don't lose heart. I will never forsake you.
-The Blessed Virgin Mary at Fatima, 1917
O my Jesus, give me to understand how full of Thy love is every day of my life. How every breath that buffets me, every creature that hurts me, every pang that troubles me, is only a messenger of Thine to make me lift my heart up out of the mists of worldly existence to Thee who art my all.
-Bp. Hedley
The life of Christ was but a continuous cross. God confers a great honor on us when He calls us to walk the same path as His only Son. If you correspond to the designs of God, He will make a saint of you. Be generous, and remember that we ought to walk in the footsteps of Jesus crucified. The servant of God who is not crucified with Jesus Christ, what is he?
-St. Paul of the Cross
Whenever anything disagreeable or displeasing happens to you, remember Christ crucified and be silent.
-St. John of the Cross
Silence is the language of patience. Jesus was silent in His sufferings because He saw God's will in them. And I…?
-Frater M. Charles, O.C.S.O.
Lord Jesus, to Thee I confide my sorrows and I wish to bear them for Thy sake. My fears I cast into Thy Heart, my anxieties I abandon to Thee. Thou wilt look after them.
-Fr. Xavier Gautrelet, S.J.
Come to me, all you that labor and are heavy burdened and I will refresh you.
-Christ Our Lord (Matthew 11:28)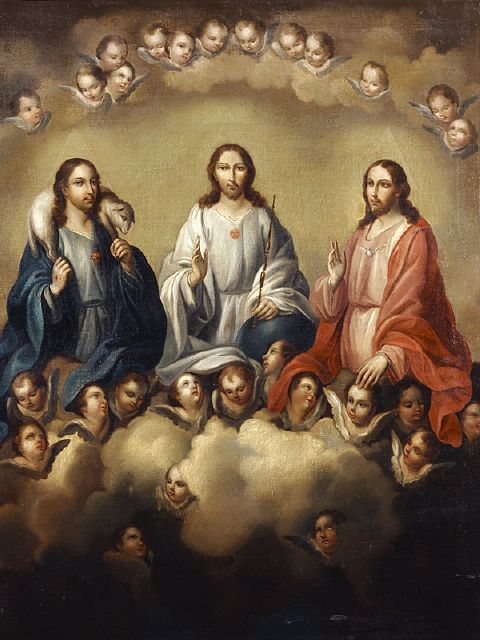 God's Providence
It ought then to be sufficient to keep us in tranquility, to know that all that happens to us comes from Him and by His appointment; and we should be extremely careful not to complain of the conduct of a God so good in our regard— when we have every reason, on the contrary, to thank and bless Him.
-Fr. Lambilotte, S.J.
O my children, how great is Divine Providence! How generous God is to us! How much He loves us! Let us always be grateful and good! Let us love Him and never offend Him! In turn He will always provide for our needs.
-St. John Bosco
God wills only our good; God loves us more than anybody else can or does love us. His will is that no one should lose his soul, that everyone should save and sanctify his soul: "Not willing that any should perish, but that all should return to penance." (2 Peter 3:9) "This is the will of God, your sanctification." (1 Thes. 4:3) God has made the attainment of our happiness, his glory. Since he is by his nature infinite goodness, and since as St. Leo says goodness is diffusive of itself, God has a supreme desire to make us sharers of his goods and of his happiness. If then he sends us suffering in this life, it is for our own good: "All things work together unto good." (Rom. 8:28) Even chastisements come to us, not to crush us, but to make us mend our ways and save our souls: "Let us believe that these scourges of the Lord have happened for our amendment and not for our destruction." (Judith 8:27)
-St. Alphonsus Liguori
This (painful thing) happens to me with the permission of God, according to His providence, as in all things that befall me, all tribulation that He sends me He wills only one single thing: my sanctification.
-St. Catherine of Siena
My dear brethren, if we only knew, when we are visited by poverty, sickness, humiliations, crosses, and trials, how well God means with us in depriving us of the goods we desire, which are in reality a deadly poison for our souls, as many have found to their cost, instead of complaining and giving way to impatience, we should rather thank divine Providence for being so good to us, and be always satisfied with what God ordains, rejoicing even in our hearts that things do not go as we wish and according to the cravings of our sensuality and corrupt nature, but rather according to the good will and pleasure of the God of infinite goodness and wisdom, who loves us so much.
-Fr. Francis Hunolt, S.J.
We must not attribute our losses, our misfortunes, our sufferings, our humiliations, to the evil spirit or to man; but to their true author, God. Let us not venture to say: 'This one or that one is the cause of my misfortune, my ruin.' No, our trials are not the work of man. They are God's own work. This will redound to our greater tranquillity, for all that God, the best of fathers, does is full of infinite wisdom; all is subservient to His highest and holiest purposes.
-Fr. Lehen, S.J.
Things were in God's plan which I had not planned at all. I am coming to the living faith and conviction that – from God's point of view – there is no chance and that the whole of my life, down to every detail, has been mapped out in God's divine providence and makes complete and perfect sense in God's all-seeing eyes.
-Sr. Benedicta of the Cross